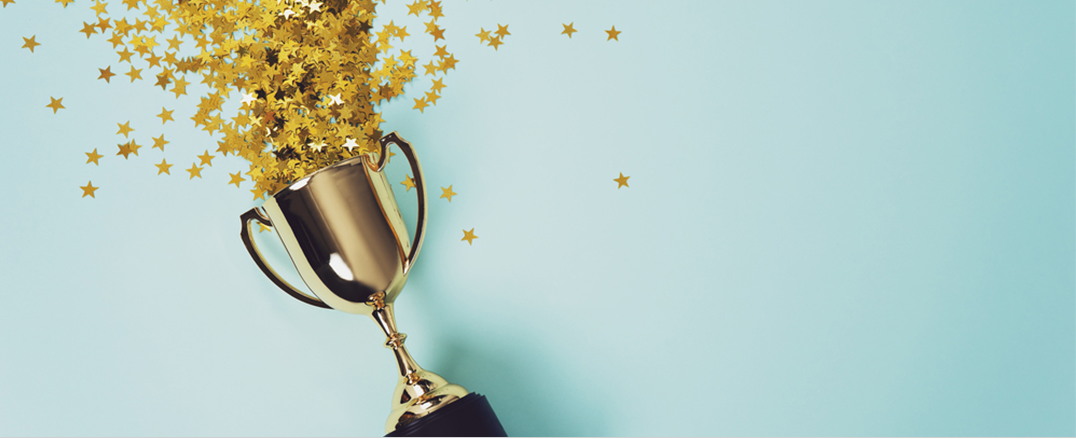 Are you curious to see what other companies reward their employees for? We are too!
This is why we've researched the most popular actions and goals that our clients reward employees for completing. You can use these 60 actions and goals as inspiration for starting a new incentive program at your company or adding new ideas for rewarding employees in your company's existing program.

60 Actions and Goals to Reward Employees for
Attendance Actions

Hours worked
Meeting attendance
Perfect attendance
Shift coverage
Volunteering / Community service
Employee or Team Achievements

Employee (or Team) of the week
Employee (or Team) of the month
Employee (or Team) of the quarter
Employee (or Team) of the year
Retirement
Service milestones (5, 10, 15, etc. years)
Yearly anniversaries (1,2,3,4,6,7, etc. years)
Performance Goals

Award for excellence
Increased productivity
Positive annual evaluations
Positive customer service reviews
Caught being safe (On the Spot awards)
Company-wide time frame without accident
Good housekeeping
Leading group stretches
No accidents
Obtaining safety certifications
Passing safety inspections
Reporting safety concerns
Safe driving award
Safety suggestions
Submitting a safety poster
Achieve specified percent of YOY sales growth
Increase new product sales
Meeting sales quotas
Obtaining new customers
Sales contest winner
Social Recognition Actions

Above & beyond
Demonstrate core values, such as:

Creativity
Customer service
Flexibility
Innovation
Integrity
Leadership
Teamwork

Going the extra mile
Manager reviews
Peer reviews
Thank you's
Special Occasions

Birthdays
Company milestones (such as 50 years in business)
Employee Appreciation Day
Holidays
New baby
Wedding
Wellness Actions and Goals

Blood donation
Health screenings completed
Program enrollment completion
Race participation
Receiving yearly flu shots
Semi-annual dental visits
Signing up for a gym membership
Smoking cessation
Vision exams

Which actions and goals does your organization reward employees for? Share with us in the comments below.