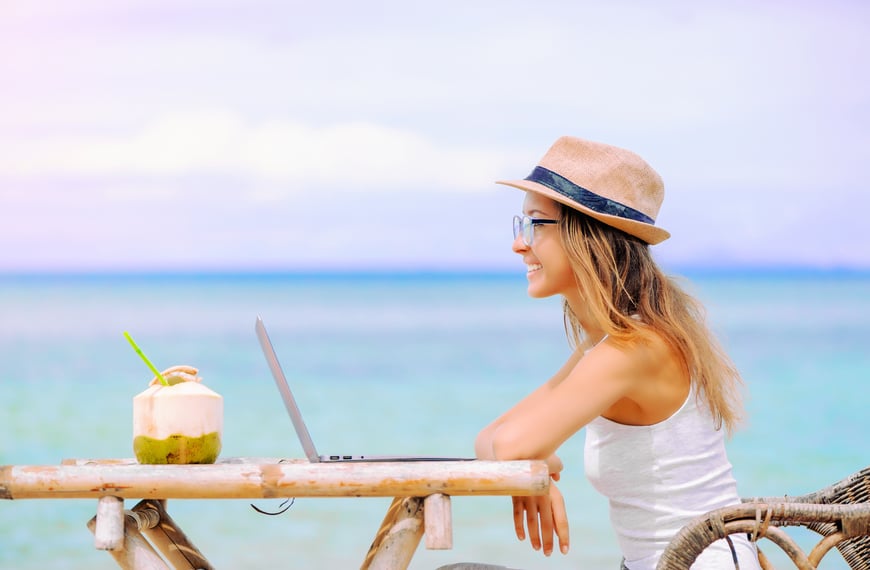 How do you begin rewarding your employees when experiences are valued higher than raising salaries? Today travel is viewed as a necessity among most millennials. Here are some ideas for you to adopt into your employee recognition benefits package that can help retain millennials.
1. Provide travel opportunities
Having travel options available for your millennial workforce can lead to an unbelievable increase in loyalty. Consider adding travel options to your employee recognition and reward program. Our clients' employees can choose from a variety of experiences like Major League Baseball games or popular vacation destinations such as Disney World, New York City or international hot spots in the Caribbean or Mexico.
2. Offer a flexible working environment
The typical 9-5 work day doesn't entirely exist today due to technology advancements giving us the ability to connect with colleagues and friends around the globe. Today the word "success" is defined differently in the eyes of millennials, so having a career that offers atypical work hours is now something millennials are excited and proud to have.
The Deloitte 2017 Millennials Survey reports two key takeaways for employers: 1. "flexible working arrangements support greater productivity and employee engagement" and 2. "millennials appear to want the best of both worlds— freelance flexibility with full-time stability."
3. Allow millennials to participate in 'bleisure'
Modern travelers are taking advantage of bleisure trips, which allow them to mix business with leisure activities and cultural experiences. Employers should give millennials the chance to explore a new city after attending business meetings. "Bleisure is significantly more important to Millennials (73%) than to Gen Xers (56%) and Boomers (46%)," according to the MMGY Global Study.
Focus on what is most important to the employees at your organization and capitalize on what they value most. Try finding the best fit for your employee recognition program, whether they are experiences, travel or name brand merchandise awards. Let us know if you'd like help planning your next employee recognition program; we have plenty of ideas to help you start recognizing and rewarding your staff!