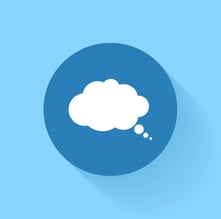 Have you been assigned the task of setting up a new employee award program?
This could seem like a daunting task for anyone to undertake, especially when juggling multiple other projects. To get started, all you have to do is
honestly
answer seven straightforward questions. Awards Network can help you track, calculate and automate all your employee information so you're not burdened with any time consuming tasks.


Question 1: Determine whether the program will be online-based, paper-based or a combination
This answer to this question will depend on your staff. If your employees have internet access at work and/or home, then an automated online program with a customized award website will be best. If your employees feel more comfortable with a paper-based program, then we recommend using the more traditional method with printed award catalogs. We can help you determine which method is best for your organization, just contact us at recognition@awardsnetwork.com.

Question 2: Decide who will be managing the program and how you want to measure progress
It's crucial to measure the success of your program, and Awards Network can provide you with progress reports if you start an award program with us. Our #1 goal is to ensure your program succeeds! The size of your company may also determine your need for reporting. Our robust software allows you to look up employee account information and run reports 24/7 (or you can elect to receive the information directly from your Account Manager). You can be as hands-on or hands-off as you would like. We're here to help!

Question 3: Choose a program type, ongoing points based vs onetime gift
If you're looking for a program where employees can earn points over time for achieving goals, the ongoing points-based incentive reward program is right for you. To get started, you'll want to think about aligning your employees' behaviors with your company's goals. We have a library full of resources and sample goals to help you get started with an ongoing points program. You could award points for many goals such as reducing absenteeism or outstanding performance.
If you prefer to award employees with one gift for a specific reason such as reaching service milestones, the onetime gift (non-points based) reward program will be the better option. You can choose the dollar amount for each milestone year and we'll create a personzlied experience for each of your employees.

Question 4: Establish a program budget
We understand the importance of staying within your desired budget. Awards Network works with small, medium and large size companies all over the nation, in multiple industries. Our program consultants are available to help you determine what program type is best for your organization. You'll be astonished how quickly a new award program can be put into place at your company! Ask us about how to receive a complimentary website with your service award program!

Question 5: Schedule an implementation date for the program
Most programs are able to kickoff within a few business days, depending on the size of the program. Typically our clients will ask us to send an email blast to everyone in the company announcing the program details. We've also had several clients announce programs at a company-wide ceremony. Awards Network can help you market the award program in the best way that suits your needs.

Question 6: Decide if you would like to have any special artwork integrated into the program
Modern award programs have company logos and images incorporated on the program website and marketing materials. Our creative account managers can design and provide you with personalized flyers, emails and other communication materials to make your program a success. A personal touch will help all employees get excited about the program!


Question 7: Know how to communicate the award program initially and in the future
Spreading the word about your program to the individuals eligible for participation is an important aspect of setting up an effective rewards program. Participants need to understand how the program works and what goals must be achieved to earn rewards. Posters, automated emails, letters, award cards, booklets and various other media can be used to communicate an incentive rewards program.
We hope this clears up any confusion about how to set up an incentive program. According to a study conducted by the International Society of Performance Improvement, effectively designed and properly implemented incentive programs increase performance by an average of 22%. (Team incentives can increase performance by as much as 44%). Just think, your company may be seven questions away from a more motivated and productive workforce!